Directory of Mark Twain's maxims, quotations, and various opinions:

A B C D E F G H I J K L M N O P Q R S T U V W X Y Z

---
TRAVEL
...nothing so liberalizes a man and expands the kindly instincts that nature put in him as travel and contact with many kinds of people.
- Letter to San Francisco Alta California, dated May 18th, 1867; published June 23, 1867
The gentle reader will never, never know what a consummate ass he can become until he goes abroad. I speak now, of course, in the supposition that the gentle reader has not been abroad, and therefore is not already a consummate ass. If the case be otherwise, I beg his pardon and extend to him the cordial hand of fellowship and call him brother.
- Innocents Abroad
There is no unhappiness like the misery of sighting land (and work) again after a cheerful, careless voyage.
- Letter to Will Bowen (prior to sailing on Quaker City)
It liberates the vandal to travel--you never saw a bigoted, opinionated, stubborn, narrow-minded, self-conceited, almighty mean man in your life but he had stuck in one place since he was born and thought God made the world and dyspepsia and bile for his especial comfort and satisfaction.
- The American Abroad speech, 1868
Travel has no longer any charm for me. I have seen all the foreign countries I want to except heaven & hell & I have only a vague curiosity about one of those.
- Letter to W. D. Howells, 20 May 1891

I have found out there ain't no surer way to find out whether you like people or hate them than to travel with them.
-Tom Sawyer Abroad

Illustration from first edition of

FOLLOWING THE EQUATOR.

Color tinted by Kent Rasmussen © 2004.
I am technically "boss" of the family which I am carrying along--but I am grateful to know that it is only technically -- that the real authority rests on the other side of the house. It is placed there by a beneficent Providence, who foresaw before I was born, or, if he did not, he has found it out since -- that I am not in any way qualified to travel alone.
- quoted in Melbourne Age, 28 October 1895

Travel is fatal to prejudice, bigotry, and narrow-mindedness, and many of our people need it sorely on these accounts. Broad, wholesome, charitable views of men and things cannot be acquired by vegetating in one little corner of the earth all one's lifetime.
- Innocents Abroad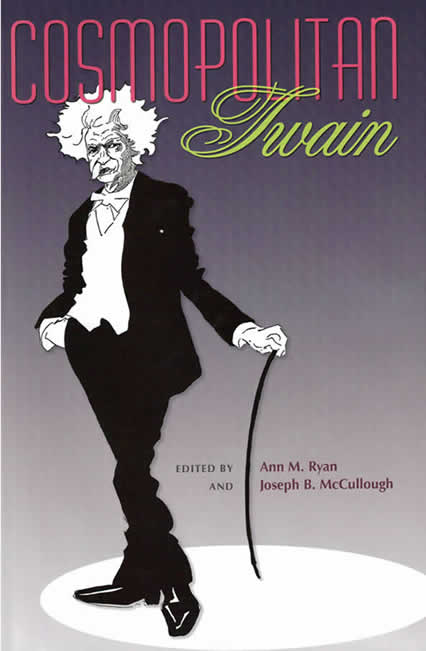 Recommended book from amazon.com
COSMOPOLITAN TWAIN



Quotations | Newspaper Articles | Special Features | Links | Search