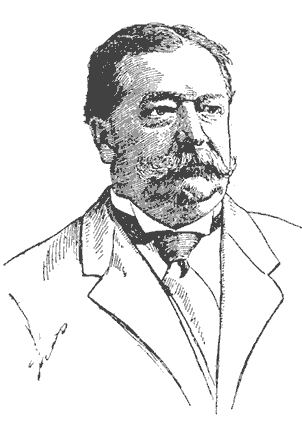 William Howard Taft,
27th President of the United States
You can't help but like Mr. Taft. The country likes him and respects him; and I want him to make the best people in the country continue to respect him and every now and then dislike him--sure proof, in a public servant, that he is doing his whole duty, as he sees it, regardless of personal consequences. He has the natural gifts, the culture, the experience, the training, the sanity, the right-mindedness, the honesty, the truthfulness, the modesty, and the dignity properly requisite in a President of the United States, the most responsible post on the planet. In a word, he possesses every qualification the other one [Theodore Roosevelt] was destitute of.
- letter dated March 2, 1909; published in The New York Times, June 5, 1912, p. 10.