Directory of Mark Twain's maxims, quotations, and various opinions:

A B C D E F G H I J K L M N O P Q R S T U V W X Y Z

---
STEAMBOAT SALOON
The moment we were under way I began to prowl about the great steamer and fill myself with joy. She was as clean and as dainty as a drawing-room; when I looked down her long, gilded saloon, it was like gazing through a splendid tunnel; she had an oil-picture, by some gifted sign-painter, on every stateroom door; she glittered with no end of prism-fringed chandeliers; the clerk's office was elegant, the bar was marvelous, and the bar-keeper had been barbered and upholstered at incredible cost.
- Life on the Mississippi
From the Dave Thomson collection.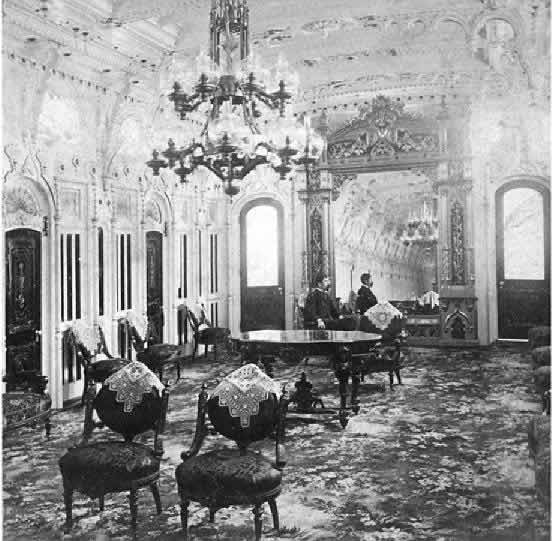 Cabin of the CITY OF NATCHEZ
from the Dave Thomson collection.


Quotations | Newspaper Articles | Special Features | Links | Search